Sky Floors
The Sky Floors are the pinnacle of office space in Manhattan offering the select few an unequalled experience a world apart from any other office space, anywhere.
Floors 72 to 73 | 360 Views
Sweeping Helicopter Views from the George Washington Bridge to the Statue of Liberty
20′ to 24′ Slab Heights with Floor-to-Ceiling Windows
Outdoor Terrace Spaces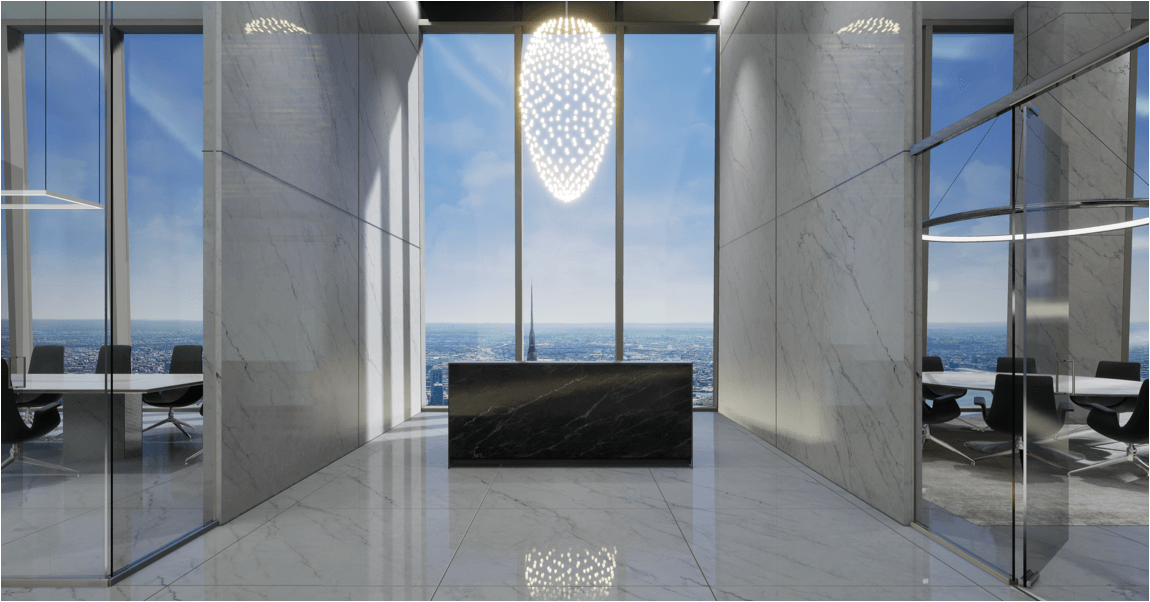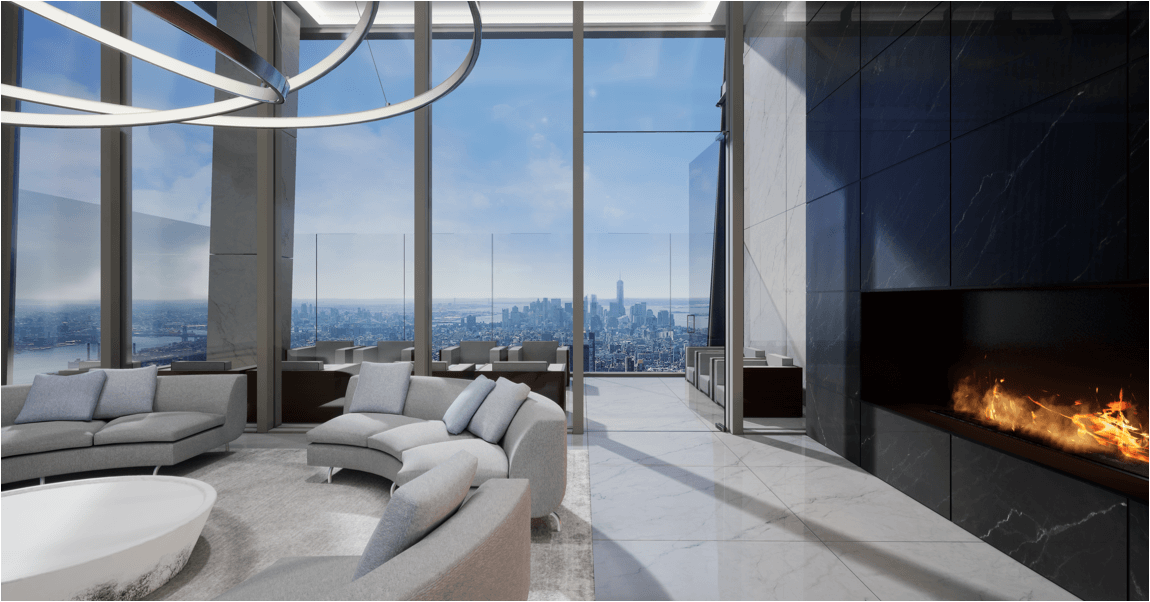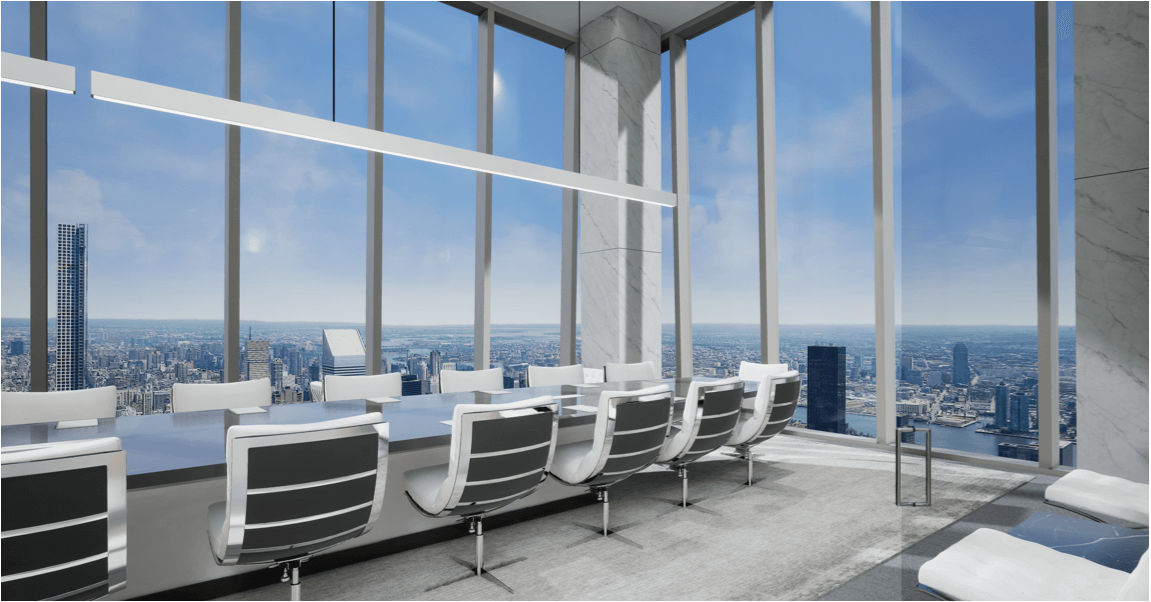 Penthouse FLOORS
Elevate your business with unparalled office space that allows you to bring your vision to life. Stunning views bring your business to a whole new level.
FLOORS 66 TO 68 | 360 VIEWS
360° Views as Far as the Eye Can See
16'6″ Slab Heights with Floor-to-Ceiling Glass
7 Corners Offer More Key Figures Prestigious Offices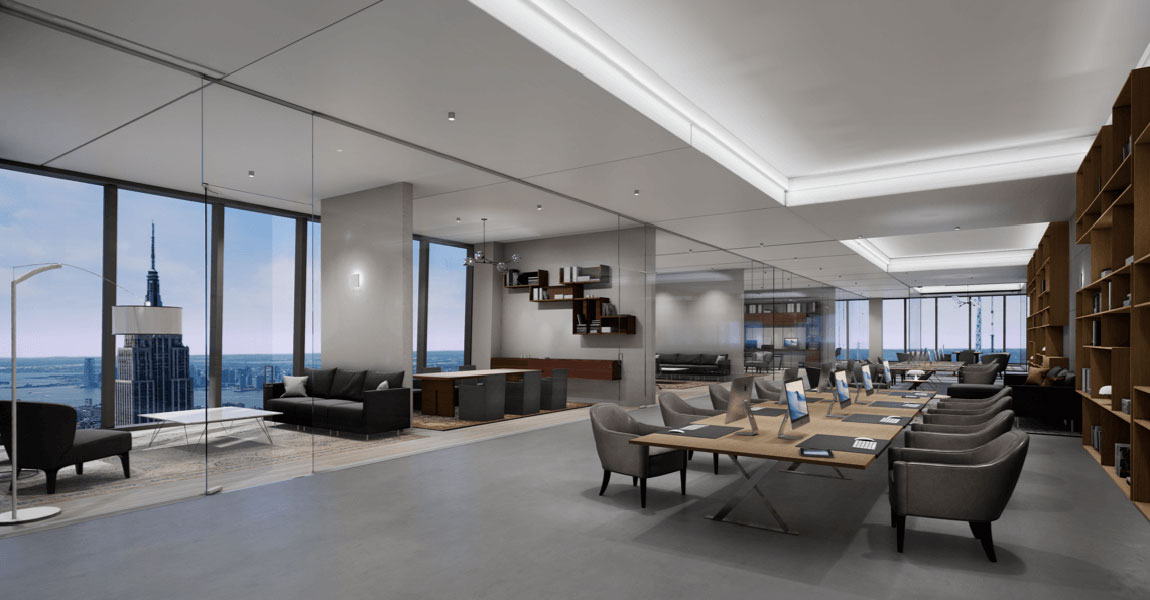 Tower Floors
A new horizon of office space gives you an unmatched experience that puts the world at your fingertips and New York City at your feet.
FLOORS 53 TO 55 | 360 VIEWS
15'2″ Slab Heights, Column-Free Floors
Numerous Corner Offices
Extraordinary Views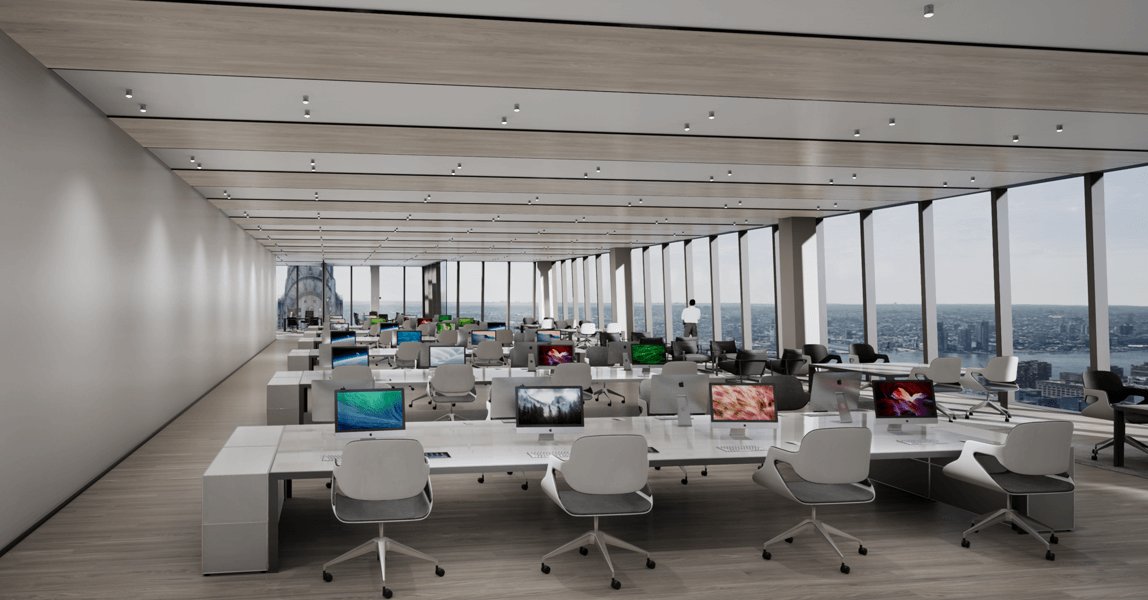 Executive Floors
Premium office space in the world's most sought-after address puts your business at clear advantage. Commanding views of the New York City skyline put extraordinary opportunities within reach.
FLOORS 36 TO 38 | 360 VIEWS
14'6″ Slab Heights
Over 33,000 Sq. Ft. Per Floor
Floor-to-Ceiling Windows
Podium Floors
Surround yourself with the dynamic energy of Midtown Manhattan and put your business a step ahead of the competition with superior office space at the city's most prestigious address.
FLOORS 14 TO 15 | 360 VIEWS
18′ Slab Heights
Floor-to-Ceiling Windows
Limited Availability